Vinod and Kavita Khanna's son Sakshi
In July 2011, police busted a rave party at a resort in Khalagpur, Raigad in which allegedly 290 people were arrested. The party was held at Mount View Club on July 2 last year in which Inspector Anil Jadhav from the Anti Narcotics Cell's Worli Unit was also arrested and his medical reports showed that he had consumed drugs.
Over 240 youngsters, including Vinod Khanna's son were caught consuming drugs. Of the 290 youngsters, 207 tested positive for drugs.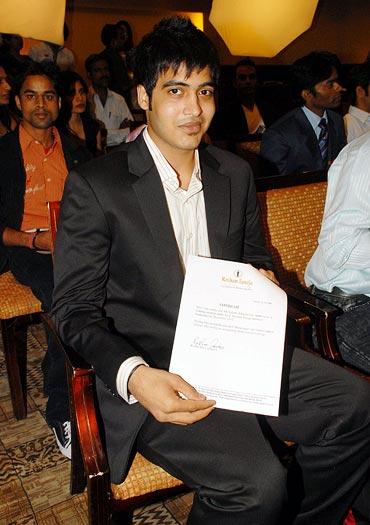 Vinod Khanna's son Sakshi Khanna with second wife Kavita Khanna

For another star son see below link